WHAT IS RADON?

Radon is a naturally occurring radioactive gas that comes from the breakdown of uranium in soil, water and especially rock. Radon is a class A carcinogen and the second leading cause of lung cancer. There are approximately 20,000 deaths annually nationwide. Fortunately testing is accurate, easy and inexpensive. Remediation is very effective as well for reducing radon to safer levels. The EPA, Surgeon General and the DEP strongly recommend that all homes in New Jersey be tested and corrected if levels meet or exceed 4.0 pci\L. Polo & Associates are licensed radon technicians and use only New Jersey state certified labs. Our radon testing methods utilize electronic continuous radon monitors as well as charcoal canisters. POLO & ASSOCIATES offers radon screening at a discounted rate when performed during our home inspection. Give POLO & ASSOCIATES a Call Today at 866-225-(POLO) 7656!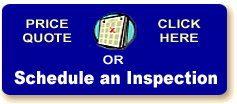 Testimonials
I found your services to be honest and professional. You were extremely thorough with your inspection which is exactly what I was hoping for. You made me feel comfortable because you took time to explain everything to me. I would definitely recommend you to my friends!
Alicia

I was very pleased with your service, the professionalism and thoroughness of your inspections. I'd be happy to serve as a reference for you.
Regards,
Monica F. - Howell

Very helpful, professional, insightful and accomodating. I would recommend you to my other clients. Thank you.
Adrienne F. - Madison

Click Here to Read More