CONTACT US

At Polo & Associates Home Inspections, LLC we understand the many responsibilities each new home buyer has in the purchasing process. No-hassle scheduling is essential. By clicking the blue button or giving us a Call Today, we will arrange for all of your environmental and inspection testing!

Please call our professional staff at 866-225-7656 with all of your questions, concerns and scheduling needs. Give us a call for our competitive pricing and discounted packages. All of our business numbers ring simultaneously and forward to a cell phone so quick assistance is just a call away! Otherwise, you may email us or contact us utilizing the form below with your questions and concerns at davidpolo@verizon.net. Thank you for visiting and we look forward to hearing from you soon.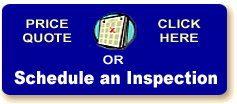 Testimonials
It was a pleasure meeting you.We were extremely pleased with your inspection. Was by far the best one we have had. Very thorough and explained everything.. Will definitely refer you to friends and family if they need a house inspection.
Thank You,
Terry & Jennifer R. - Parsippany

We were very happy with your services. Sorry to be so broad in my comments but we have no complaints. We would definitely recommend you and or use your services again.
Thanks,
John M. - Verona

I hired David Polo to conduct a mold inspection in my unit. David was very professional and knowledgable. He also followed with very thorough reports just as he had promised. I would definitely call on him again should the need arise.
Heidi W. - Wanaque

Many thanks for your time in coming by to inspect our home. While the process itself was short, the peace of mind you've given my family runs long and is much appreciated. Nothing but good things to say regarding all aspects of your business.
Mark, Carolyn and AJ R. - Riverdale

I really appreciate the complete inspection performed on the home I just purchased! You highlighted some issues that need to be addressed, yet gave me comfort that the home is largely in good condition. I was also very pleased with your choice of professionals to perform the lead-based paint and oil tank scan tests. All of you were thorough, professional & on time, and you have my sincere thanks !
Sheila K. - Warren

I was very pleased with your service, the professionalism and thoroughness of your inspections. I'd be happy to serve as a reference for you.
Regards,
Monica F. - Howell

Very helpful, professional, insightful and accomodating. I would recommend you to my other clients. Thank you.
Adrienne F. - Madison

Click Here to Read More