NJ LEAD PAINT TESTING

Lead based paint has been banned since 1978. It is estimated that over 75% of pre-1978 dwellings contain lead paint. The older the home the more likely. It has been reported that 9 out of 10 homes in some New Jersey towns contain lead paint. Lead paint, dust or chips can be especially harmful to children and pregnant mothers. Neurological systems of young ones are more sensitive and vulnerable than adults. Side effects vary widely. The preferred method of testing in New Jersey is with a XRF Analyzer gun. This method is the only approved method by the DEP and is the most accurate. You will know if you have lead even if you have 10 coats of paint. This is the latest state of the art equipment that can take hundreds of samples around your entire home. Your report will tell you how much lead is on which surfaces and your lead inspector will discuss remedies on site with you. Lead inspectors are licensed by the EPA and results are rendered at the inspection with your written report usually the next day. Give POLO & ASSOCIATES a Call Today at 866-225-(POLO) 7656 and receive a discounted lead paint rate when performed during our home inspection!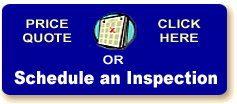 Testimonials
It was a pleasure meeting you.We were extremely pleased with your inspection. Was by far the best one we have had. Very thorough and explained everything.. Will definitely refer you to friends and family if they need a house inspection.
Thank You,
Terry & Jennifer R. - Parsippany

We were very happy with your services. Sorry to be so broad in my comments but we have no complaints. We would definitely recommend you and or use your services again.
Thanks,
John M. - Verona

I was very pleased with your service, the professionalism and thoroughness of your inspections. I'd be happy to serve as a reference for you.
Regards,
Monica F. - Howell

Click Here to Read More